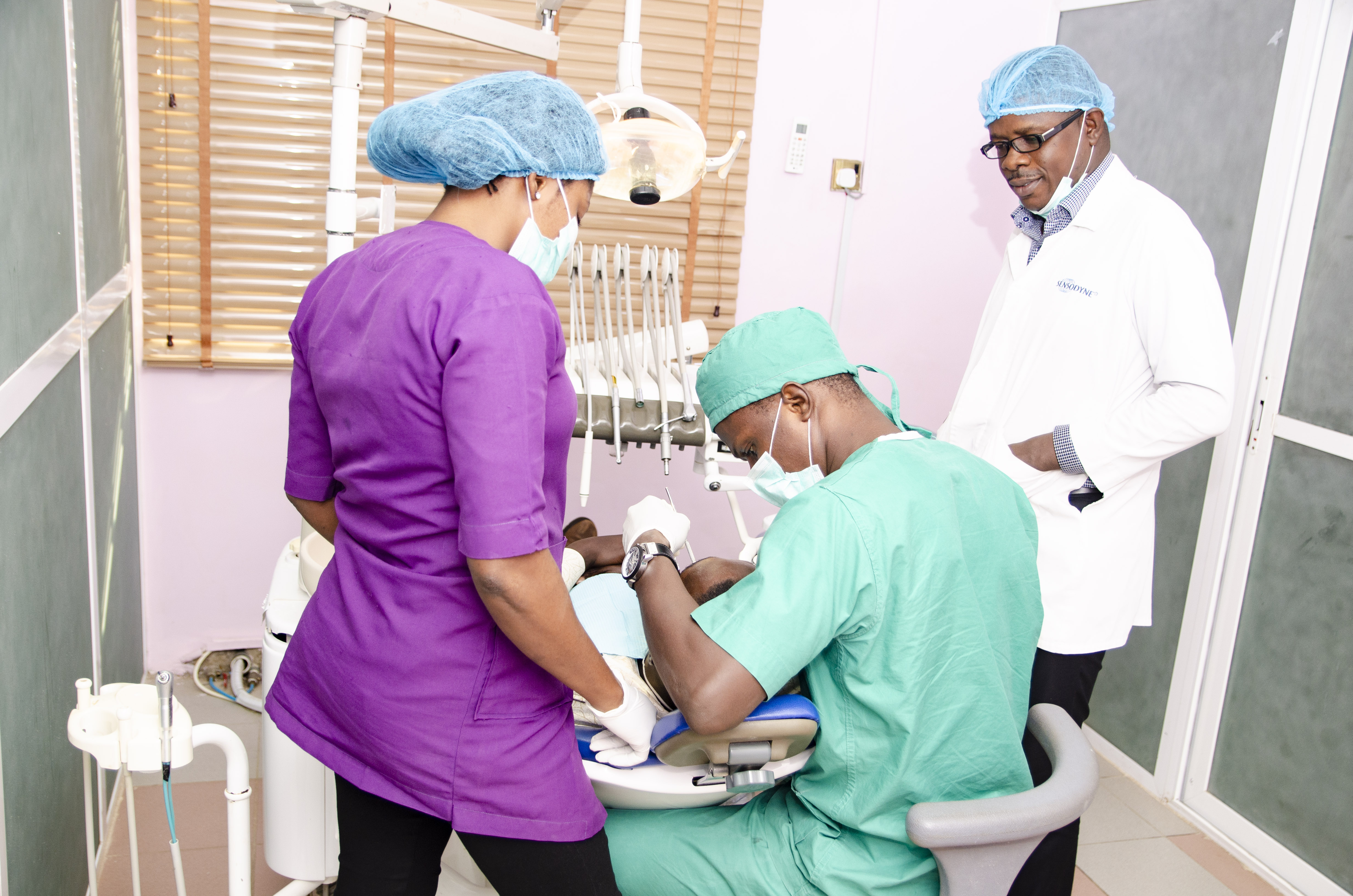 BETHEL DENTAL CLINIC
We are a group of young dynamic Dental Surgeons and therapist who offer services in surgical, restorative and preventive orthodontic dentistry to private and corporate patient. Our facilities have been carefully structured to meet the growing dental awareness, while keeping track of the ever-changing medical technology and standards worldwide. We already render services to the various individuals and organizations.
OUR SERVICES
Simple Extraction

Root Extraction

Management of Dry socket

Third Molar extraction (Unimpacted)

Operculectomy/Gingivectomy

Third Molar Surgery

Incision and Drainage

Splinting

Suturing of minor lacerations

Amalgam Filling

Temporary Filling

Glass Ionomer Filling

Composite Filling

Scaling and Polishing

Subgingival Debridement

Dental Flossing

Fluoride Therapy
Acrylic Base Denture/Tooth

Additional Tooth

Immediate Denture/Tooth

Denture Repair Acrylic Base

Denture Relining/Rebasing

Root Canal Therapy

Pulpotomy/Pulpectomy

Rotary Endodontics

Cementation of Crown

Crown

Jaw Wiring

Orthodontics

Immobilization of Jaw Fractures with IMF

Surgery: Enucleation of (small) cyst

Bleaching/Teeth Whitening
What we do
Dental restoration covering all or most of the natural tooth
Chemical treatment of natural teeth to produce the whitening effect
Procedure used to save an abscessed tooth in which the pulp chamber is cleaned out, disinfected, and filled with a permanent filling
A removable or fixed replacement of artificial teeth for missing natural teeth and surrounding tissues. Two types of removable dentures are available — complete and partial.
Removal of diseased tissue from a periodontal pocket