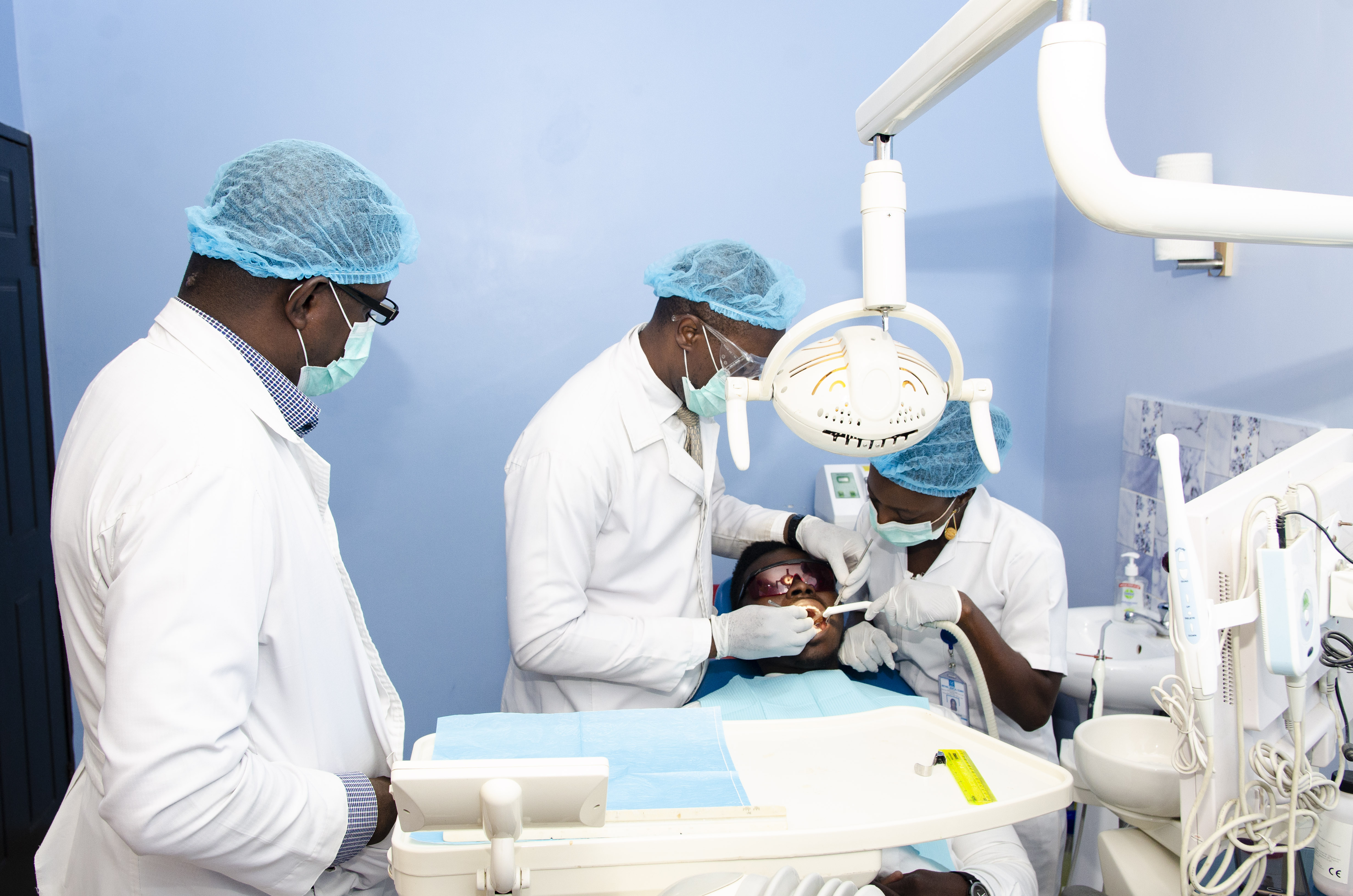 Bethel dental clinic
Home of dental care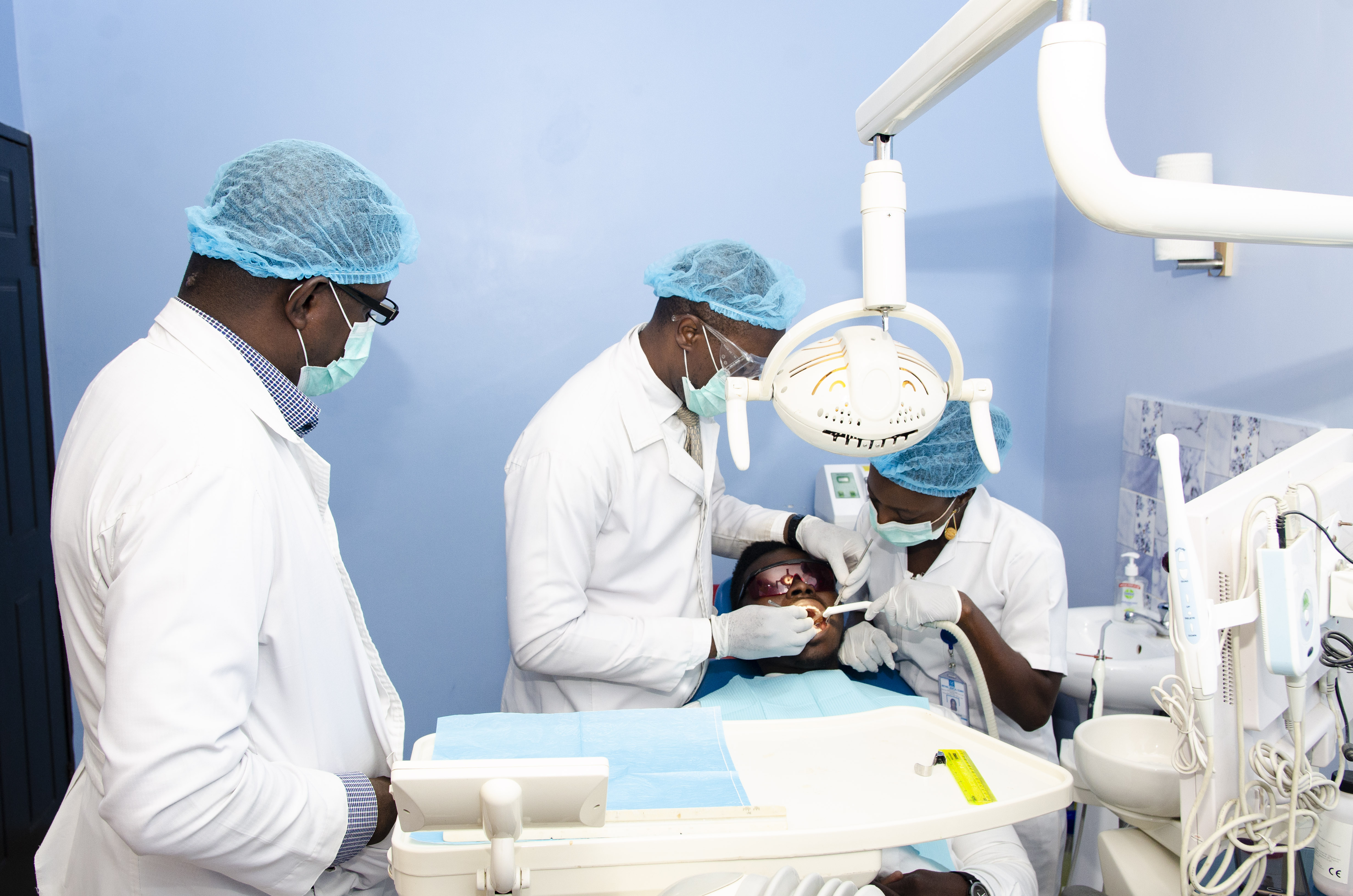 AT BETHEL
We pay attention to details
What We Do
Simple Extraction
Root Extraction
Management of Dry socket
Third Molar extraction (Unimpacted)
e.t.c
Our Services
We already render services to the various individuals and organizations
Our Facilities
Our facilities have been carefully structured to meet the growing dental awareness, while keeping track of the ever-changing medical technology and standards worldwide..
Our Professionals
We are a group of young dynamic Dental Surgeons and therapist who offer services in surgical, restorative and preventive orthodontic dentistry to private and corporate patients…
Crowning
Dental restoration covering all or most of the natural tooth. For Price and duration, Contact us
Teeth Whitening
Chemical treatment of natural teeth to produce the whitening effect. For Price and Duration, Contact us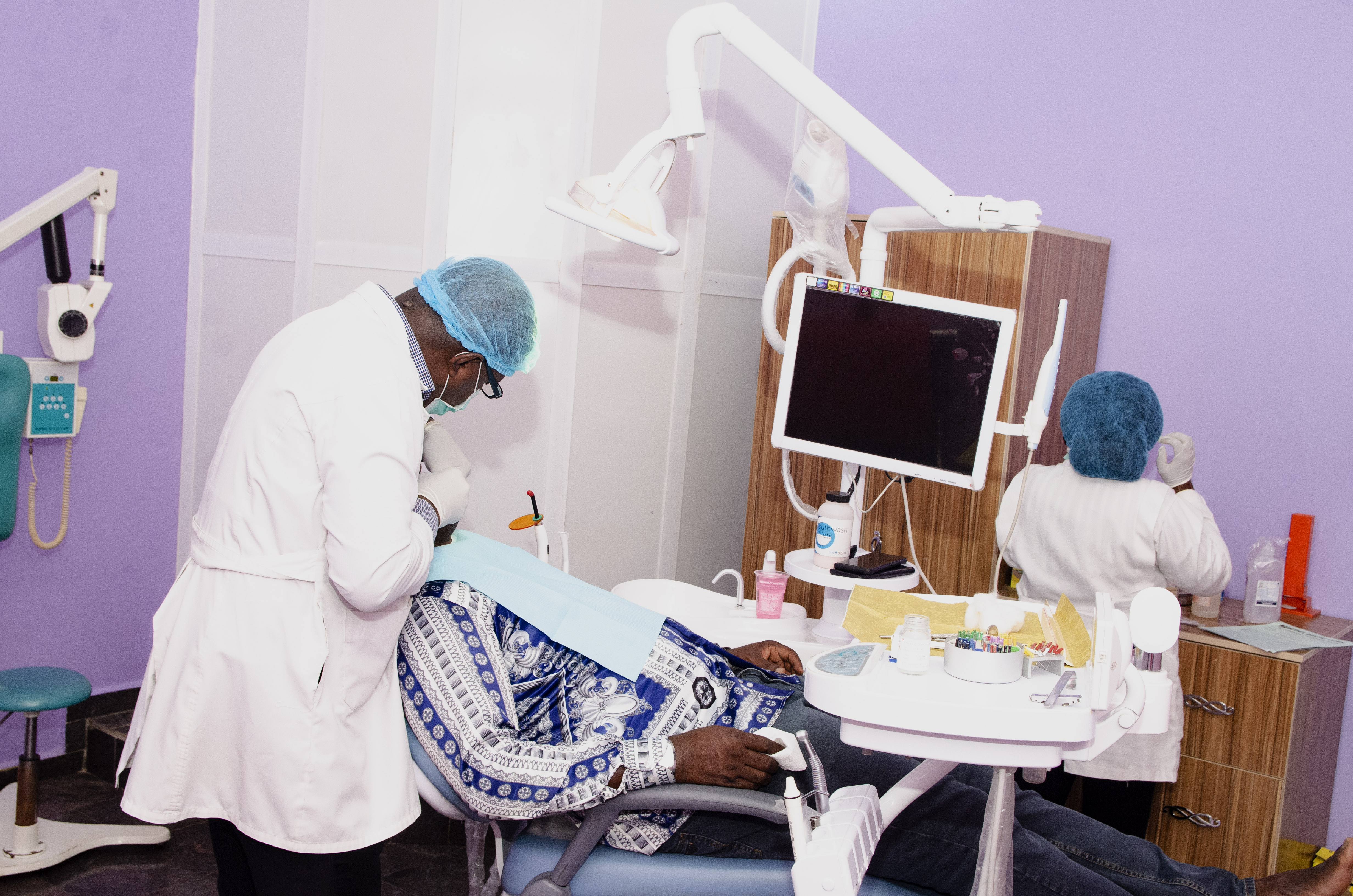 Root Canal Therapy
Procedure used to save an abscessed tooth in which the pulp chamber is cleaned out, disinfected, and filled with a permanent filling
DR. UCHE
Array
MD/CEO Bethel Dental Clinic
DR COLE
Array
Bethel Dental Clinc, Wuse II, Abuja
DR FABIAN
Array
Bethel Dental CLinic, Jabi, Abuja
Week Days Monday- Friday 8:00am-6pm
Saturdays: 10:00am- 4:00pm. Public Holidays: 10:00am-4:00pm
"The support was great, the staff was very helpful and the products were top notch"
- Eric Prince Dimgba
"Their services are great, unique, smart and fast, hard to find anywhere in the country."
- Sanni Vivian
"They have great facilities and quality equipments, best of it kind anywhere in the country"
- Ndubueze Stella
Improve the health of your teeth, book an appointment
We are dedicated to see that you have an itch free time at Bethel Dental clinic. To book for an appointment with Bethel kindly click on the Link Below